The racing took place on 30th January with the remaining 2 races to be scheduled.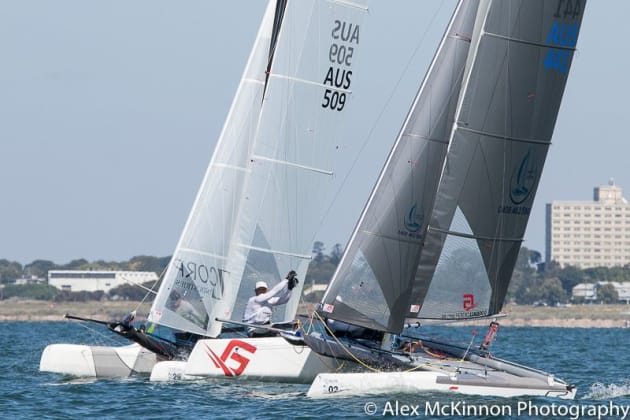 The leaders of the race Daniel and Nathan Van Kerckhof were clinging on to a 4 point lead on the Windrush team of Lachlan Gibson and Brett Burvill. The Van Kerckhof brothers completed 2
nd
by Brett Burvill in the previous year in a series. Therefore, they were determined to defeat them this year. Before the race, Daniel was seen on the shore with a swollen foot and taking painkillers due to a broken foot. Despite of that, he did not give up jumping on the boat and successfully finished off the regatta.
In the race 11, the brothers fought well and scored 2nd position. This was a reason enough to compel the Van Kerckhof brothers to achieve victory in 2017 F18 Australian Championships. In the race 12, the series was finished off by Burvill with a bullet which was followed by Van Kerckhof brothers. They stood in the first portion and made their team and fan followers proud.
The second position was achieved by the team of Brett Burvill and Lachlan. The New Zealand team of Micah Wilkinson and Olivia MacKay stood in the 3rd place. The Western Australian team of Max Puttman and James Clark were in the 4th place and 5th place was achieved by the NSW team of Andrew Williams and Steve Brewin.
The 2017 event did break records as it was the biggest national Fleet of F18 in the history. The competitors thoroughly enjoyed the competition with the friendly environment and the event was overall a relaxed one. The 2018 Nationals will take place in Western Australia and they are good supporters of the class for several years. In addition, the F18 class will also bid for the World Championships 2020 F18. If it succeeds, then the class will be holding the World Championship for the 2nd time in Australia.